Easy and delicious Easter recipes, from homemade Easter bunny rolls to traditional Austrian braided yeast breads. The perfect recipes for Easter breakfast and brunch. Heads up: I have a sweet tooth.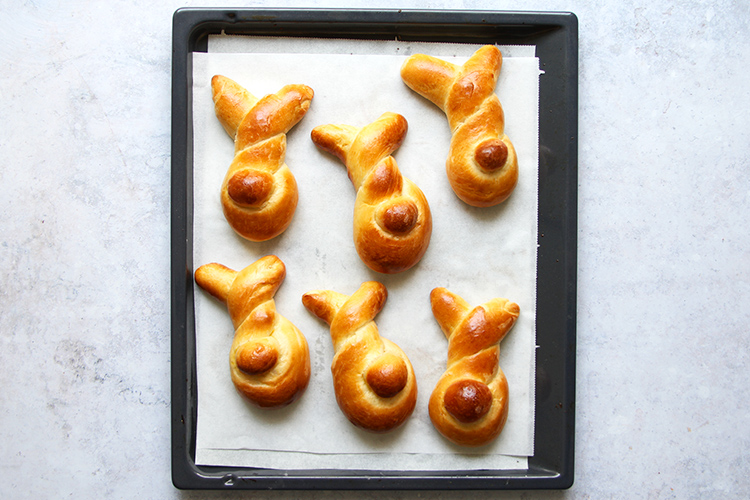 Fluffy Easter Bunny Rolls: These cute little Easter bunny brioche rolls are made with a soft and fluffy yeast dough. Kids and adults will love them alike! They are perfect for Easter brunch or as a hostess gift, and they'll complete every Easter basket. >> recipe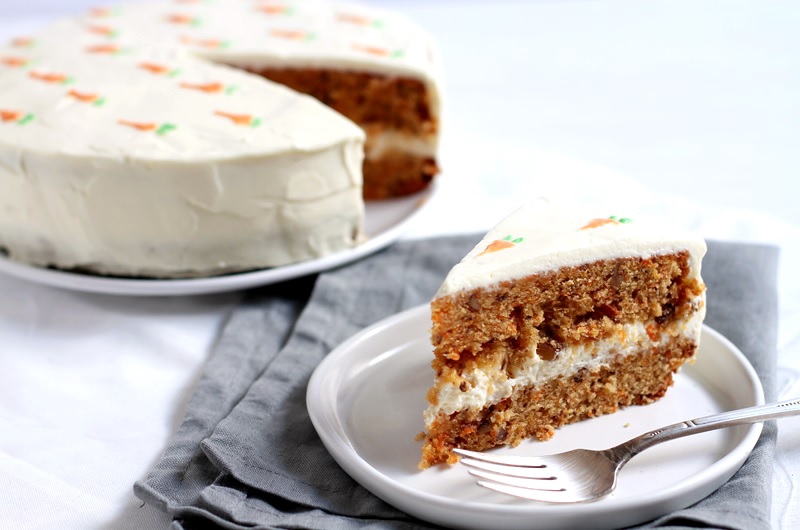 Carrot Cake with Cream Cheese Frosting: This carrot cake is moist, tender and coated with the most luscious cream cheese frosting (no butter, low-sugar). I particularly love this cake for Easter but of course, it's a classic year round. For a quick and easy carrot cake, omit the frosting and give the cake a light dusting with powdered sugar after baking. >> recipe
Easter Crescent aka Giant Brioche Crescent: This braided super-soft, fluffy and moist brioche crescent is a traditional Austrian pastry, typical for Easter. It's about four times the size of a regular crescent and therefore a little (or huge) treasure. >> recipe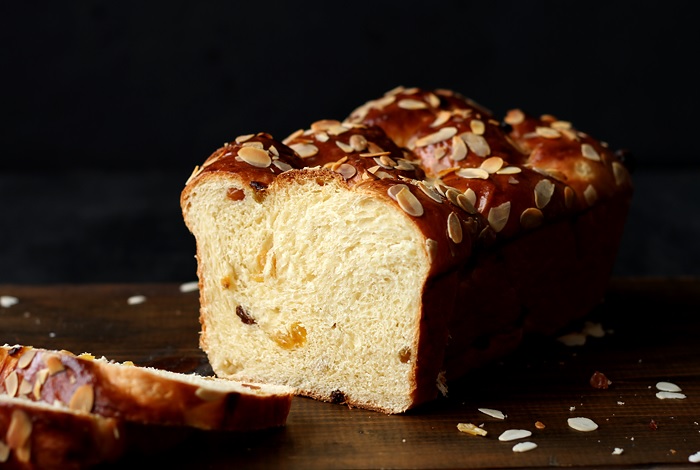 Brioche Striezel (Brioche Braid): Around Easter time, braided yeast-loafs are very popular among Austrians. It's an Easter tradition. People either bake the Oster-Striezel (= Easter-Braid) at home or buy it in one of the many bakeries. Usually, the loaves contain raisins and they are deliciously soft and fluffy. The recipe makes either 1 big loaf or 3 smaller ones. >> recipe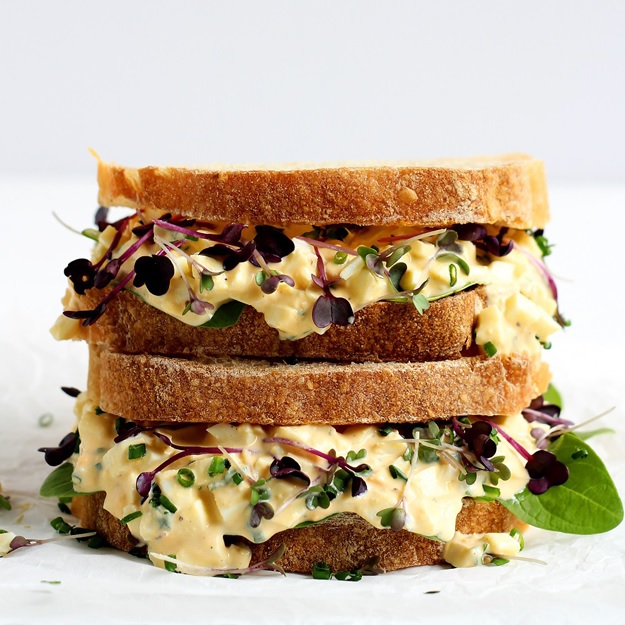 And if you need an idea for using up all of those hard-boiled eggs: Make this Genius Egg Salad Sandwich. It is rich and creamy (all without mayo), yet slightly tangy due to lemon juice, mustard, and sour cream. A tablespoon of chive adds some fresh and bright flavors. These are all the ingredients you'll need – plus the bread and eggs. >> recipe
Desserts for the holidays
Here are some desserts, that are perfect around any holidays but especially for the Easter Sunday feast.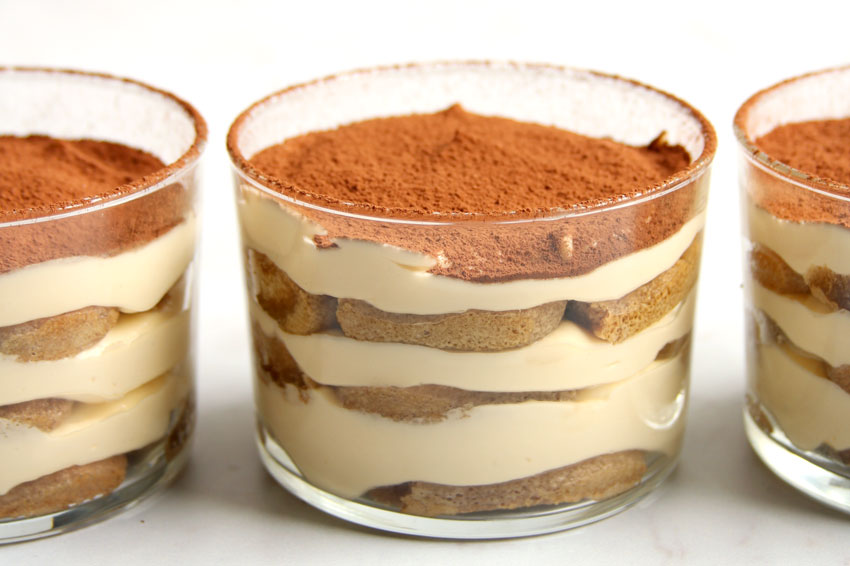 Classic Italian Tiramisu: This traditional Italian no-bake dessert is made with layers of coffee-soaked ladyfingers and incredible delicious mascarpone cream. Dusted with a light layer of cocoa, it is a perfect dessert for the holidays and any occasion! >> recipe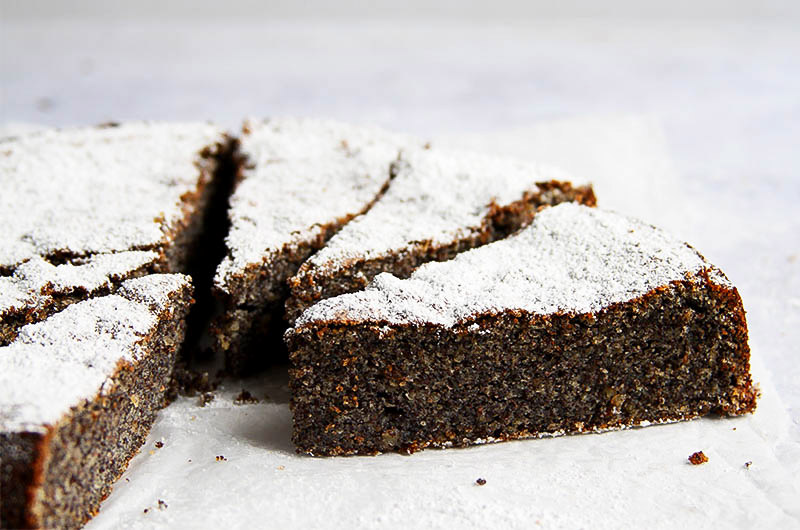 Easy Poppy Seed Cake (gluten-free): This traditional dark Austrian poppy seed cake is super moist, soft and light, and at the same time it tastes rich and nutty. Plus, it's easy to make (only 6 ingredients). Austrians love it! >> recipe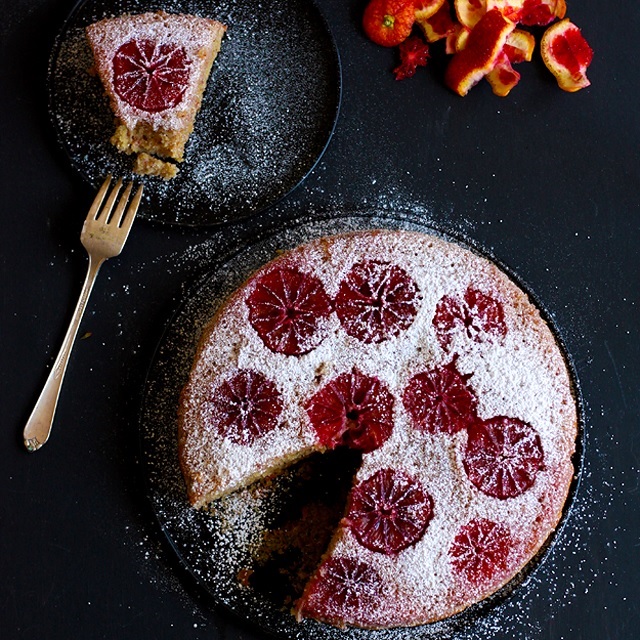 Blood Orange Almond Cake: Another cake that looks festive yet comes together very easy is this blood orange almond cake. If blood oranges are not in season, simply substitute regular oranges. >> recipe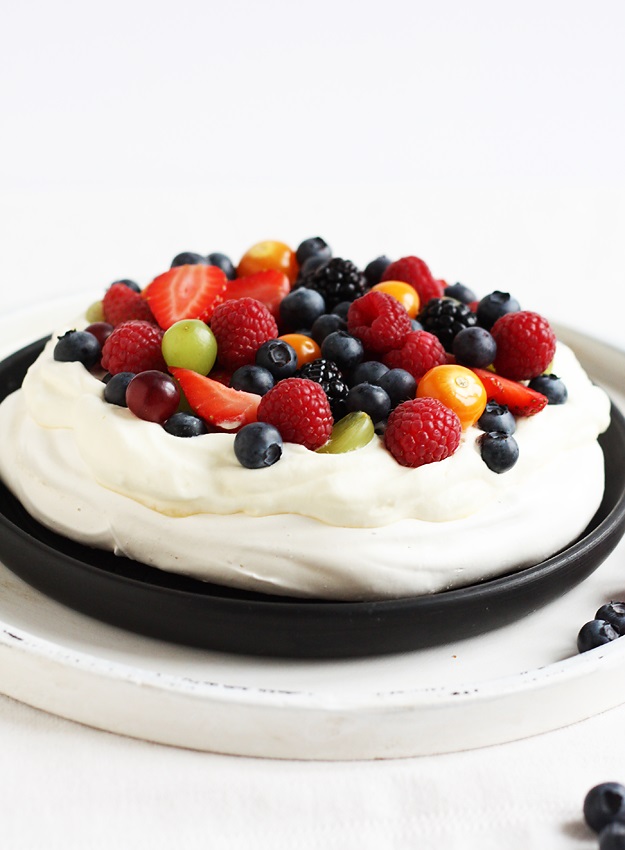 Pavlova: I have never met anyone who didn't like Pavlova! And it looks so festive. The meringue layer is covered with an additional layer of whipped cream, topped with fresh berries. Instead of berries, you can use fruit curds such as lemon or maracuya curd. >> recipe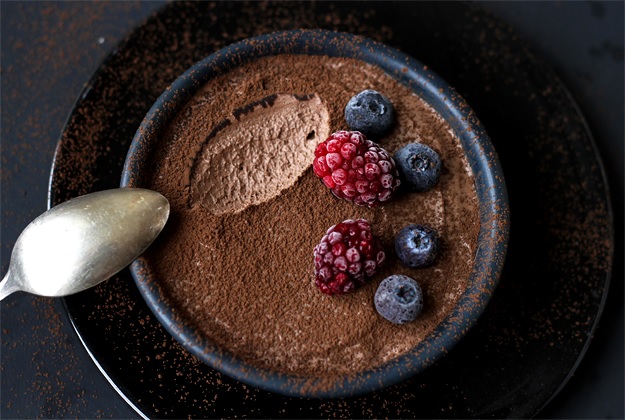 Genius 2-ingredient chocolate mousse: Are you more of a chocolate for dessert-type? Well, who isn't ;-) This chocolate mousse only takes 2 ingredients and 5 minutes to make (plus 2 hours chilling time), it's egg-free, gelatin-free, you don't need a double boiler or water bath. I even prefer it to real mousse au chocolate with eggs and whipped egg whites. >> recipe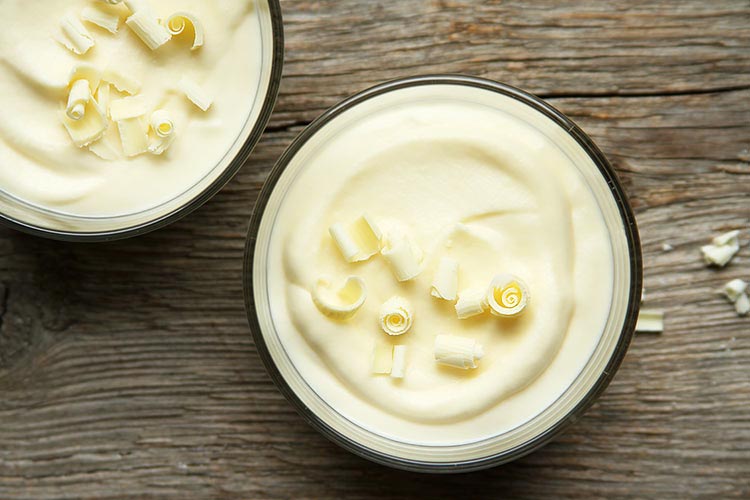 2-ingredient white chocolate mousse without eggs: Think a chocolate mousse only tastes great with dark chocolate? Then try this creamy white chocolate mousse made with only 2 ingredients. Again: No eggs, no gelatin, no double boiler or water bath. Just chocolate and heavy cream – and all the rich chocolate flavor. You can make the mousse also ahead of time. >> recipe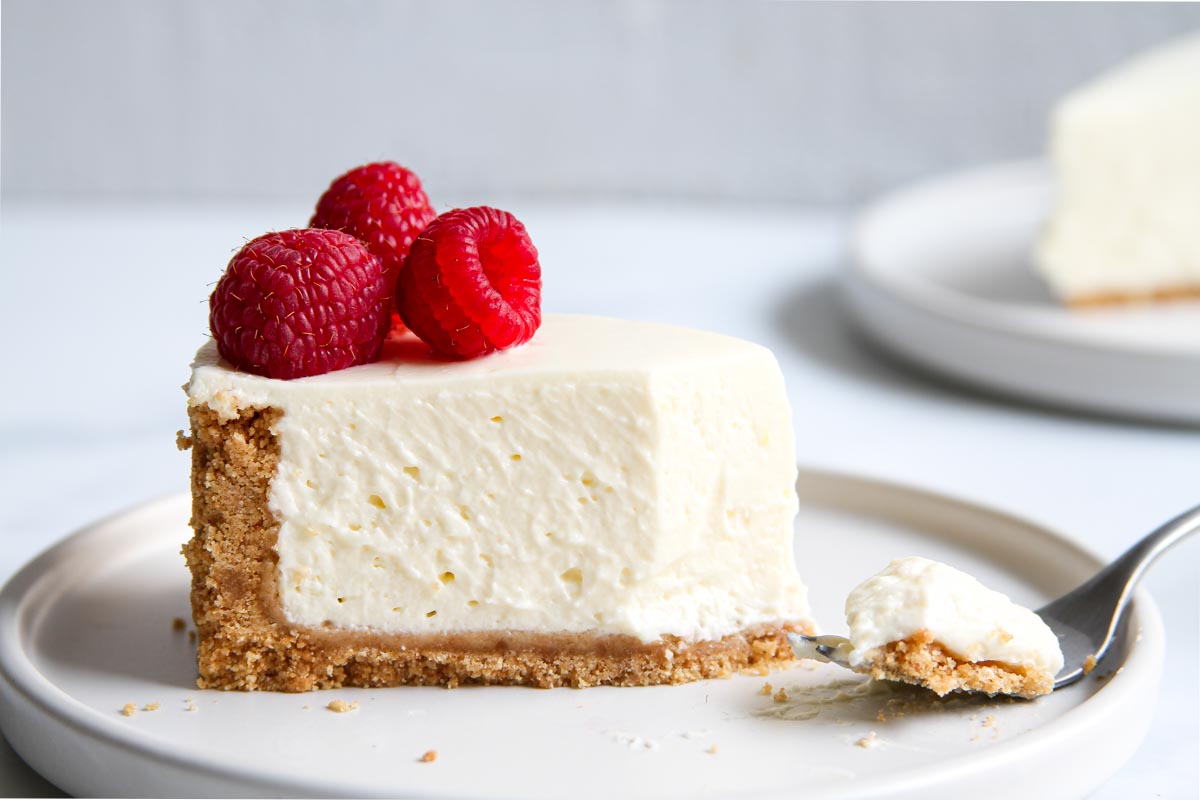 Easy no-bake Cheesecake: Looking for a classic dessert like Cheesecake but without all the fuss? No baking, no water bath, no eggs. This easy no-bake cheesecake is light and airy, smooth and creamy. It sets up beautifully in the fridge and only requires 6 ingredients (already including the crust). >> recipe
The Best Easter Recipes
was last modified:
April 4th, 2023
by