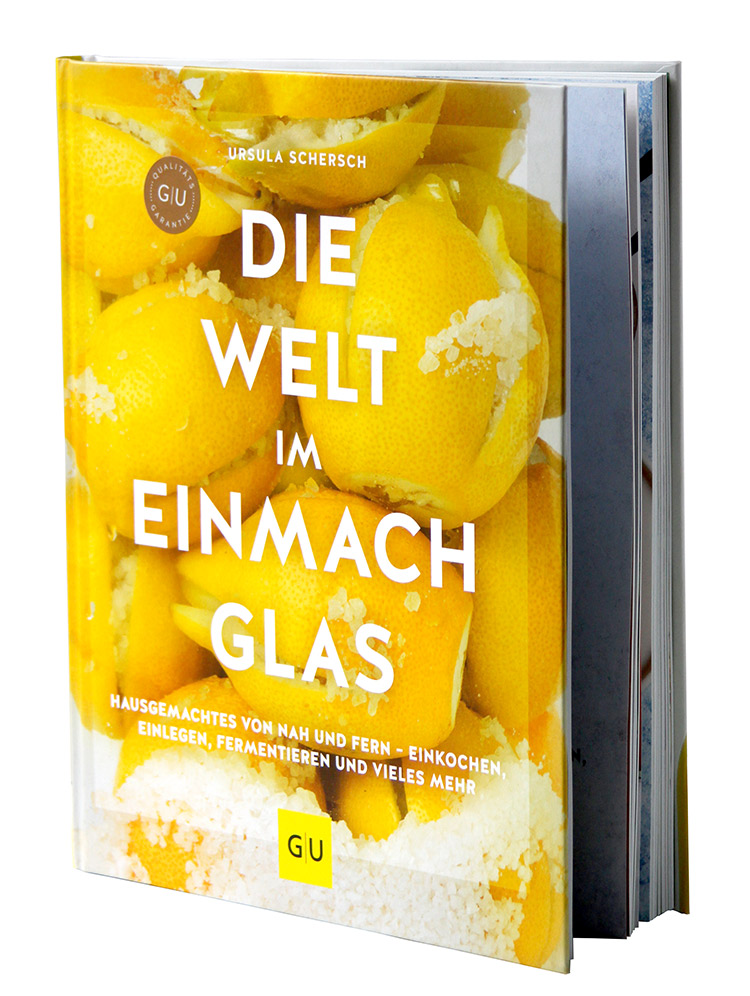 It's real! My cookbook "Die Welt im Einmachglas" (the world in a jar) is to be released today! I am still pinching myself. It will be available wherever books are sold in Germany, Austria and Switzerland, and of course online.
It's written in German though, so either you enjoy the pictures only, or use it to learn the language ;-).
The book is about preserving and homemaking in an international context. It features jams & marmalades, quick pickles, fermented and canned treats but also baked goods (buns, granola, crackers,…), syrups, schnapps & liqueur from Austria and all over the world.
I guess most of you will not be able to read it, since the cookbook is in German, so I will keep this brief. If you are interested in the details, you will get a glimpse on my German blog tasteoftravel.at. I've added some sample pages and pictures over there.
If you are from Germany, Austria, or Switzerland and want to buy it on Amazon.de, here is the link (affiliate):
If you are based in the US, you can get it via Amazon.com (affiliate link).
me>
Thanks so much and I'm thrilled, Ursula
My cookbook is out
was last modified:
March 10th, 2020
by