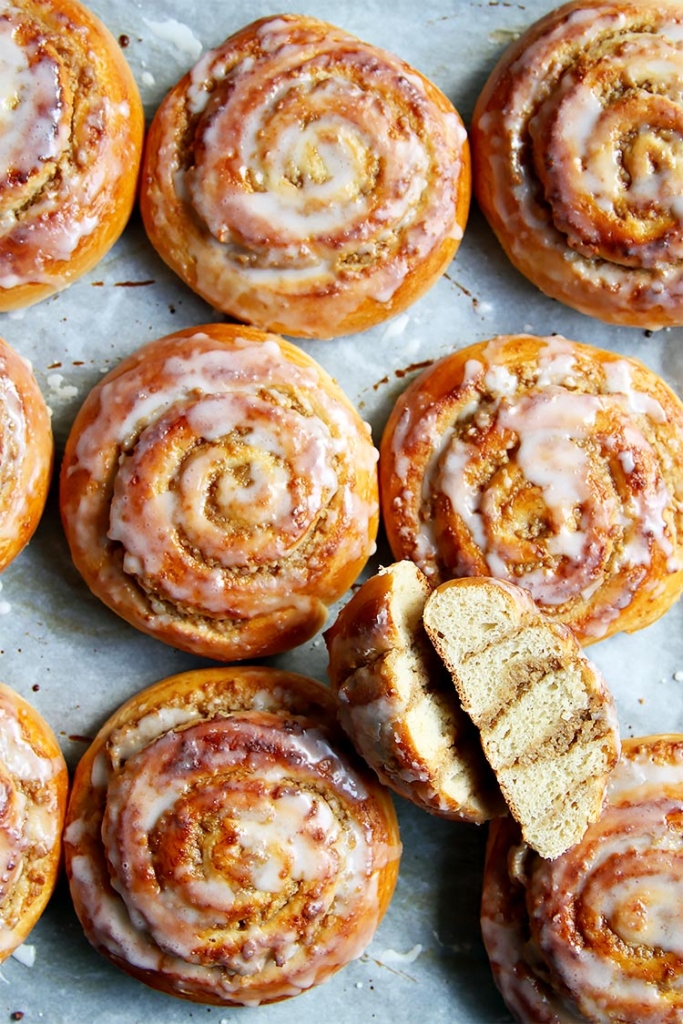 Fluffy buns with a super nutty and moist walnut-cinnamon filling. The easy sugar icing takes the buns to the next level.
These walnut rolls are just like the ones you'll get at Austrian bakeries. They are one of the most beloved baked treats in Austria. I dare to say, that every Austrian bakery offers them. In German, they are called 'Nussschnecke'. Yes, that's three s.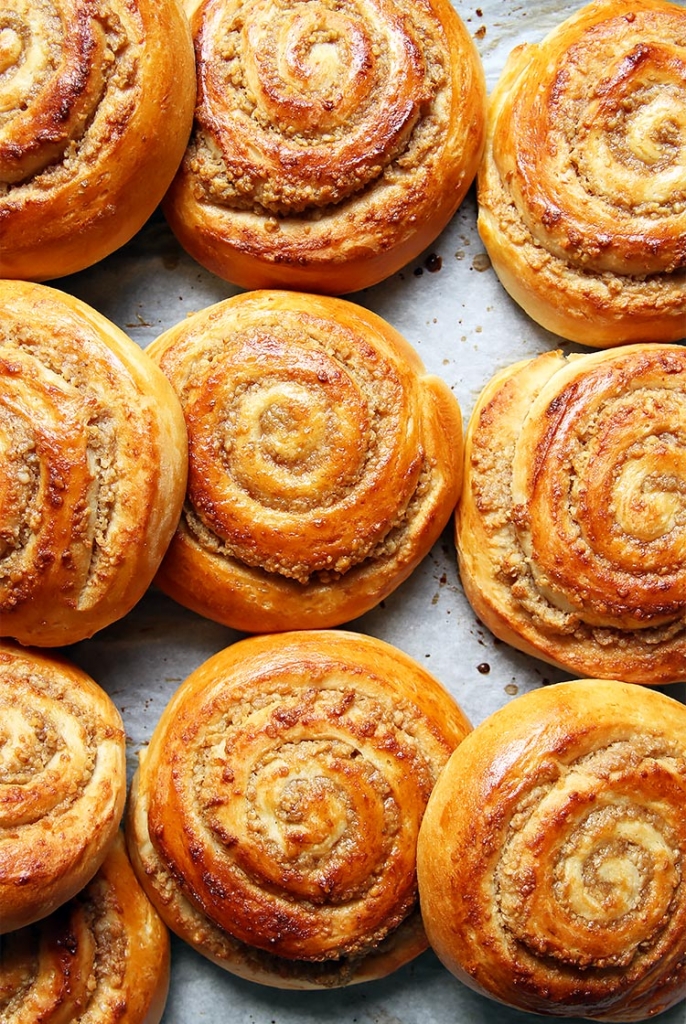 Walnut buns consist of three components:
Dough: A fluffy yeast dough. I use my foolproof go-to yeast dough recipe, which makes for a super soft dough.
Filling: The heart of every walnut bun is the moist, nutty filling. I use ground walnuts (aka walnut meal or walnut flour) in this recipe, but you can substitute ground hazelnuts too. Do not use too much cinnamon – the nuts are the star here!
Sugar glaze: Walnut rolls taste great plain or with dusted sugar too, but a subtle sugar glaze makes them extra delicious. This is exactly how bakeries in Austria sell them.
How to make walnut cinnamon buns – Austrian-style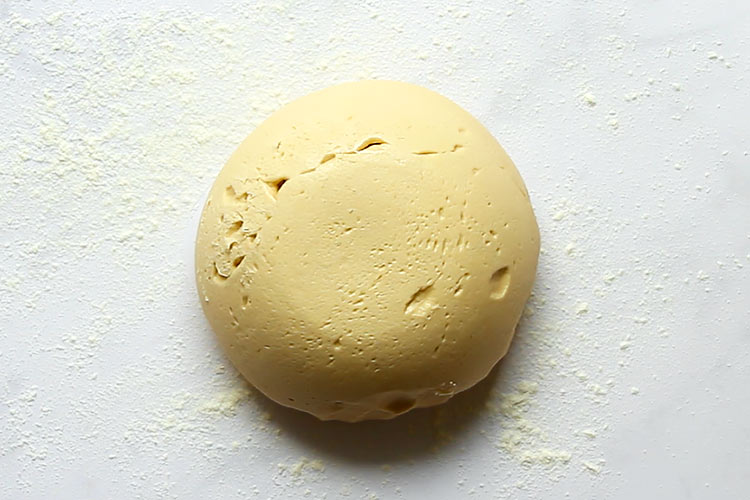 Start by making the yeast dough. You can make the dough by hand or in a stand mixer with the dough hook attachment. I recommend the latter since the dough is quite sticky.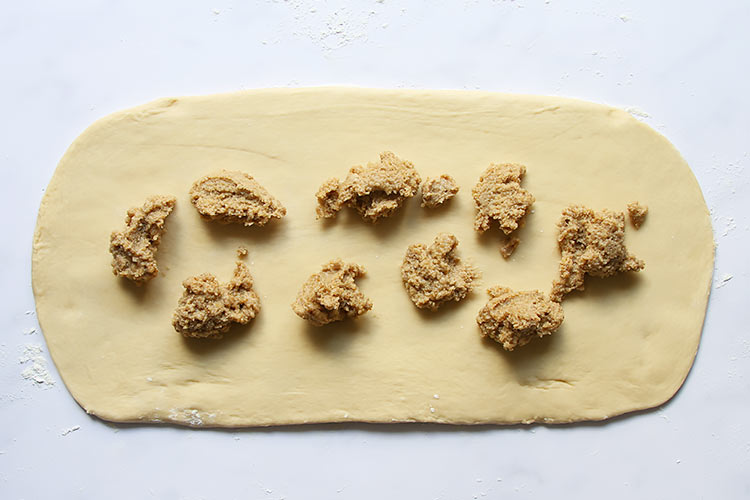 Roll the dough into a 10 x 20-inch (25×50 cm) rectangle. Distribute the nut filling evenly …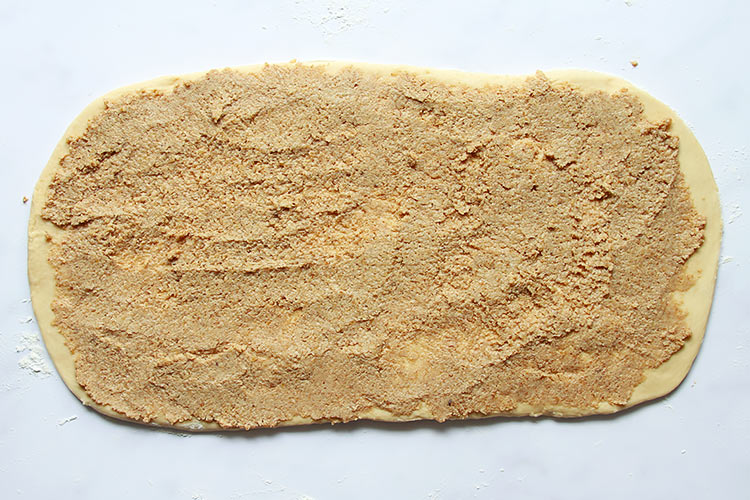 … then spread out the filling evenly over the entire surface of the dough.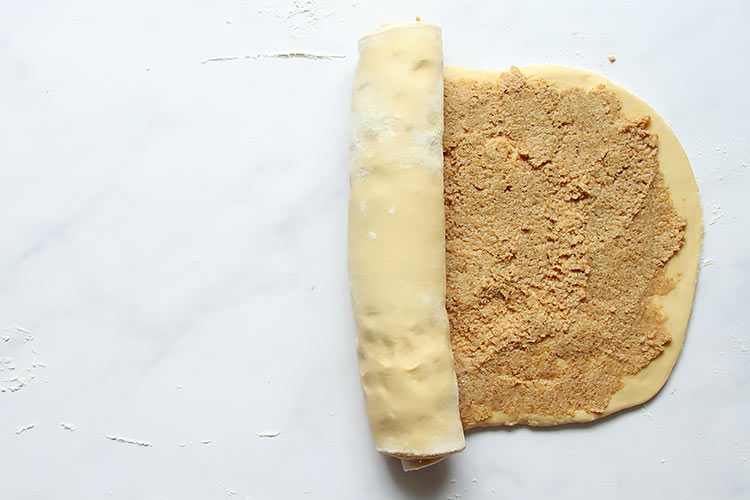 Roll up the dough into a 10-inch (25 cm) long log.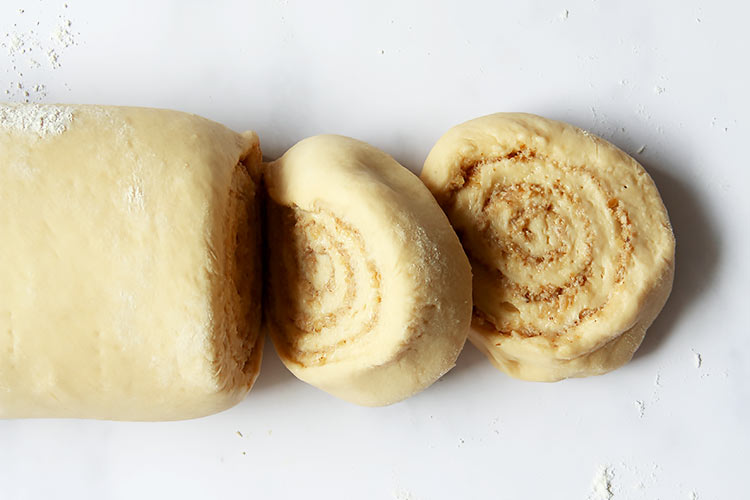 Cut dough into 1-inch (2.5 cm) slices.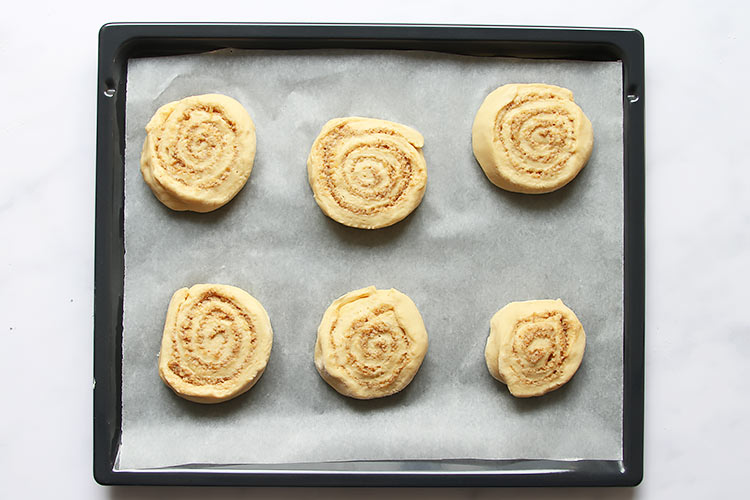 Arrange buns onto two baking sheets lined with parchment paper, keeping them spaced apart. Let rolls rest at room temperature for 20 minutes, until slightly risen but not doubled in size.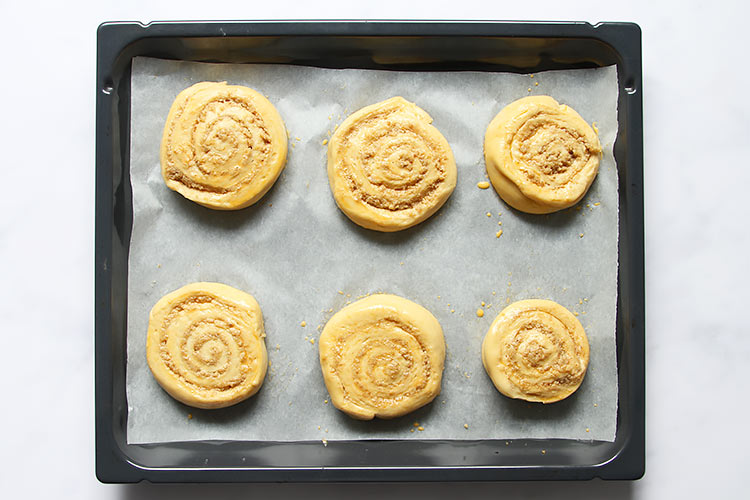 After 20 minutes, brush he buns with egg wash before baking.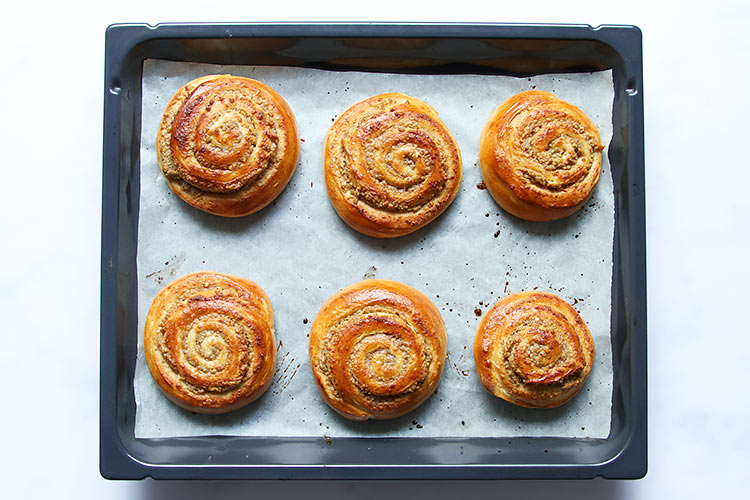 Bake the buns until lightly golden brown, about 15-20 minutes at 375 °F (190 °C) using top and bottom heat.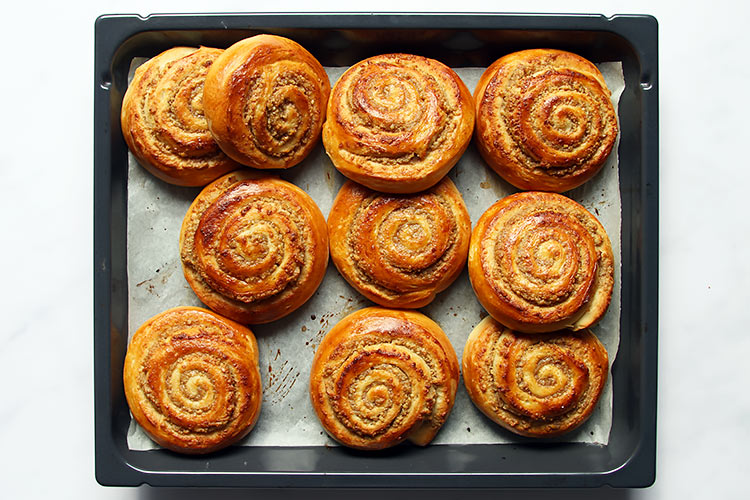 Let the buns briefly cool before applying the sugar icing; they should still be warm though.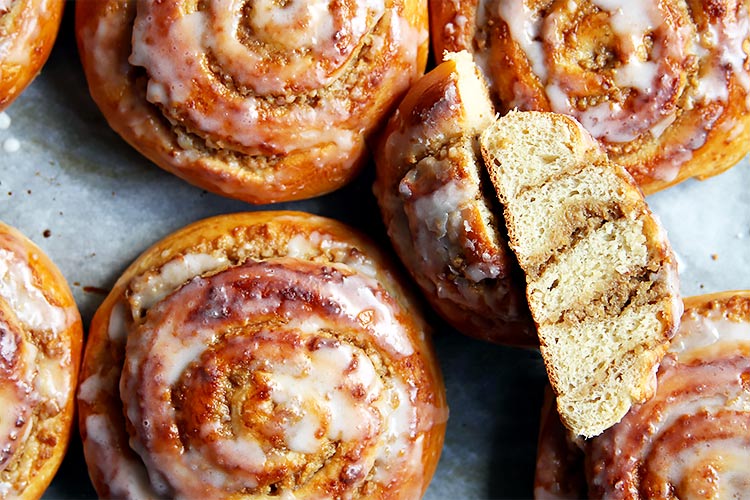 As for the sugar icing, I use the easiest icing possible: powdered sugar and milk. I simply brush the buns unevenly and only coat them lightly. This way they are not too sweet. Let icing set, about 10 minutes.
Video Walnut Cinnamon Buns
Enjoy!
Walnut Cinnamon Buns – with Video
was last modified:
September 21st, 2021
by