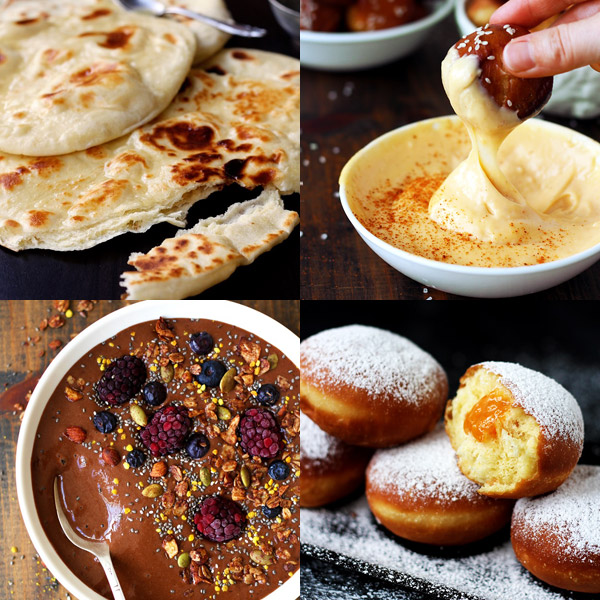 Another year has passed, so let's focus on 2017! But before we do that I think it's interesting to see what posts people are reading on our blog and in which recipes they were especially interested in 2016. I hope you do too and maybe you'll stumble upon a new recipe you want to cook this year.
With that in mind, here are our 5 most popular blog posts of 2016 (of all blog recipes). Thanks for reading and supporting us, Ursula, David & The citizens of Li'l Vienna!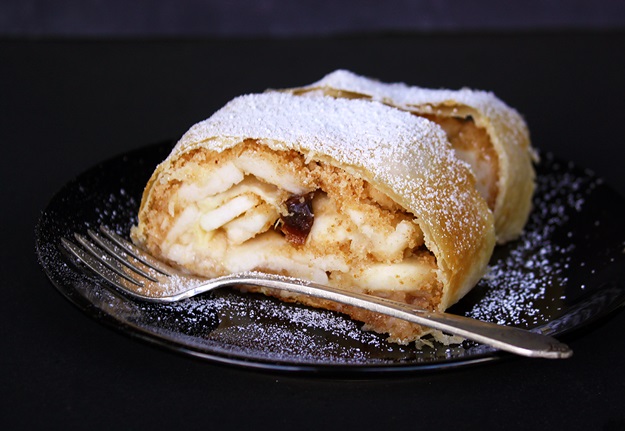 1. Original Viennese Apple Strudel
Last year ranked no. 2, this year the most popular recipe: Apple strudel is one of the most known and beloved Austrian pastries. This is my granny's recipe, and I've never had any better Apple Strudel. I am more than happy that you seem to like this apple strudel as much as I do ;-)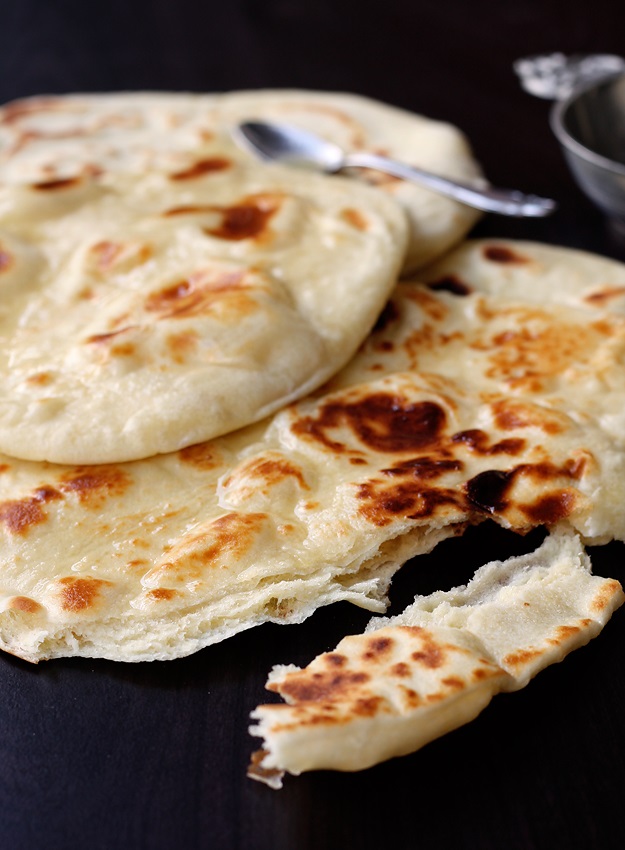 2. Easy No-Yeast Naan
Who would have guessed that on a blog focusing on Austrian food, an Indian recipe is number 2? I have to admit – I simply looooove this Naan. It's quick, it's easy, it's delicious. By the way, this recipe was last year's number 1.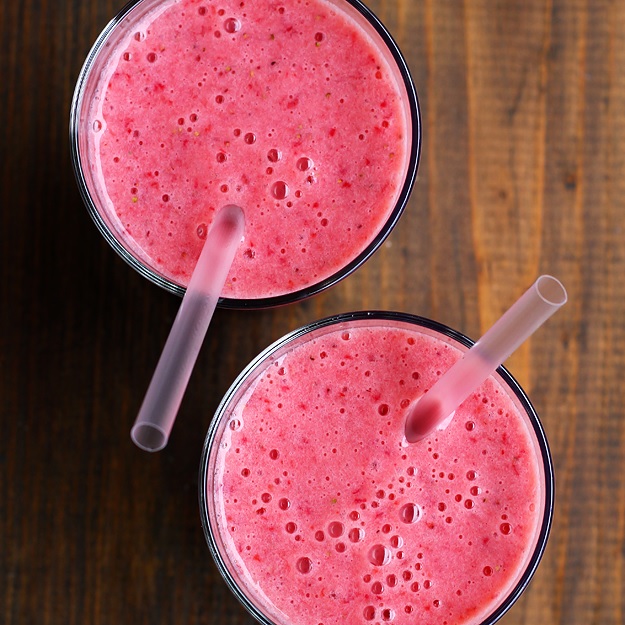 3. Healthy Strawberry Smoothie
This flavor bursting, sugar-free, creamy and vegan strawberry smoothie is ready in a few seconds and only needs two ingredients. Wait … 3 ingredients if you count the ice as an actual ingredient. A winner!!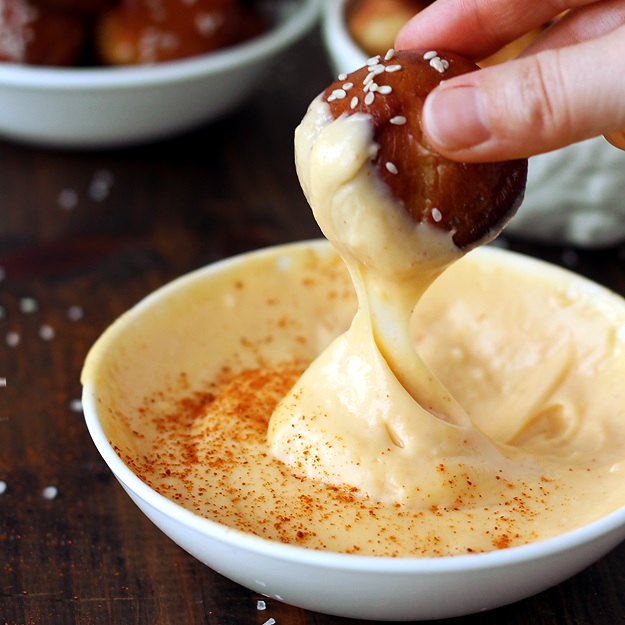 Okay. I really, really get it. This cheese dip is ready in 5 minutes and only needs 4 ingredients (you will have them at home!). And the best: It tastes soooo delicious and addictive. This is one of my regulars and I will definitely keep it that way. Really, this is a life-changing cheese dip!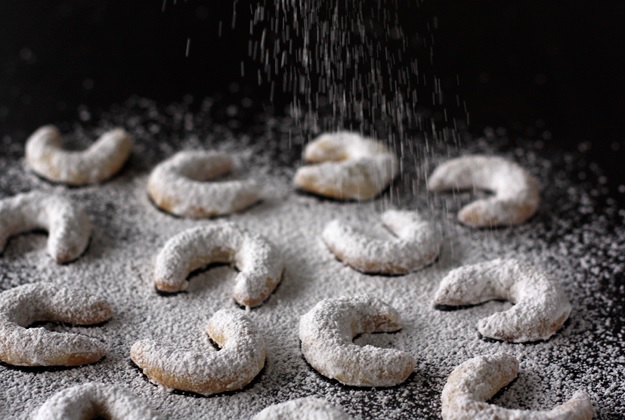 4. Vanilla Crescents – Vanillekipferl
These cookies are pretty special since they have been around for Christmas time every year. They will melt in your mouth, I promise.
Also quite popular on the blog in 2016: The Austrian Potato Salad. Our readers seem to have a sweet tooth, since the Buchteln (Sweet Austrian Yest Buns), my favorite Palatschinken (Austrian Crepes), and the Italian Torta Caprese were amazingly popular too.
And here are the top 3 recipes that were published in 2016: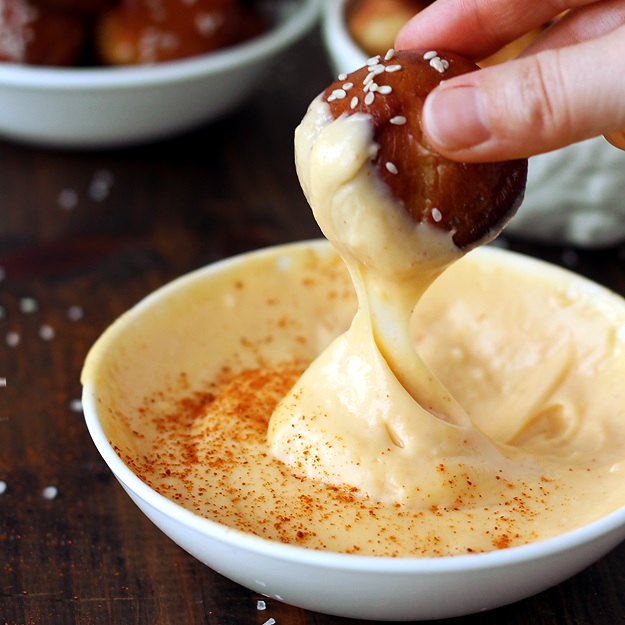 1. Quick Cheese Dip (2016 only)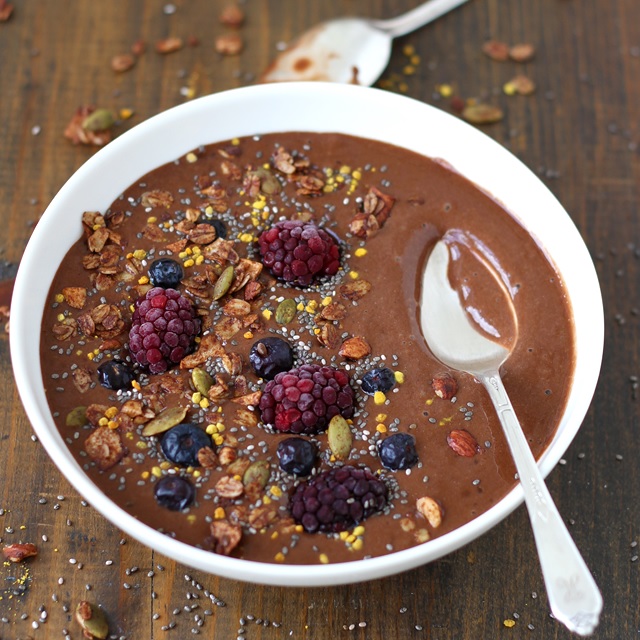 2. Cacao Banana Smoothie Bowl (2016 only)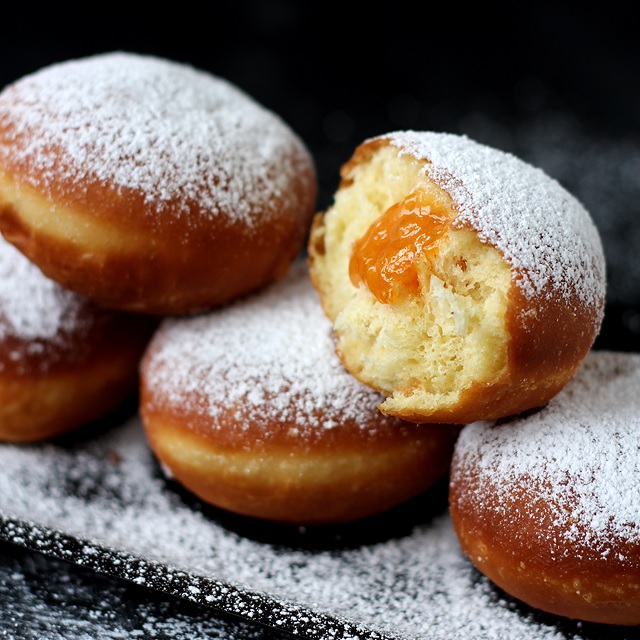 3. Krapfen – Austrian Jam filled Donuts (2016 only)
Thanks for reading and supporting us, Ursula, David & The citizens of Li'l Vienna!
The Most Popular Recipes of 2016
was last modified:
April 16th, 2018
by