Are you looking for a festive dessert recipe that comes together in no time? These quick and easy sweet treats won't take much time and effort and only need few ingredients – plus you can make them ahead. These three desserts are my favorites.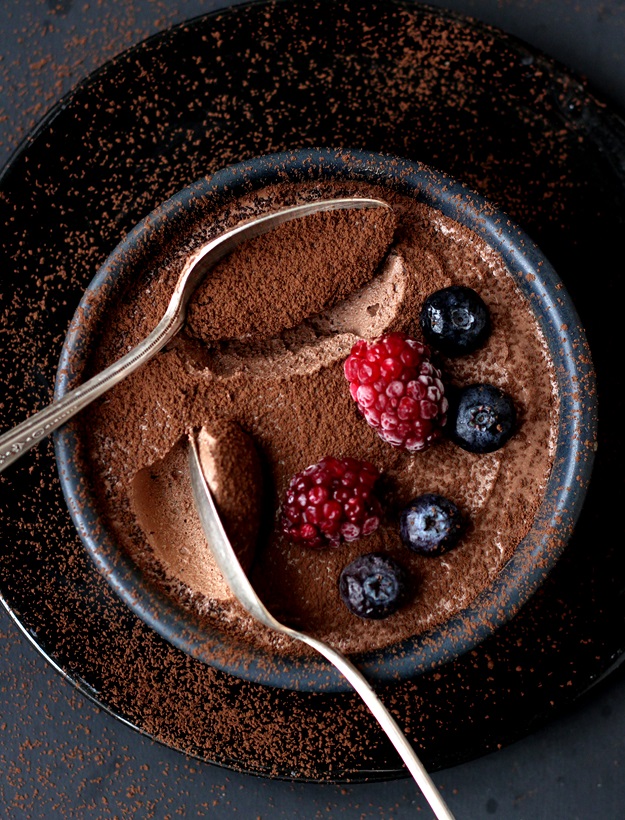 1. Two-Ingredient Chocolate Mousse Without Eggs
If you are in need of a last-minute yet absolutely divine dessert then try this genius 2-ingredient chocolate mousse. I promise, nobody will guess that it is so simple and easy to make – it tastes incredible. In fact, I prefer it over the 'real stuff'. It willl take about 10 minutes to prepare, but you have to chill it for 2 hours minimum. So you do need to plan ahead.  >> go to recipe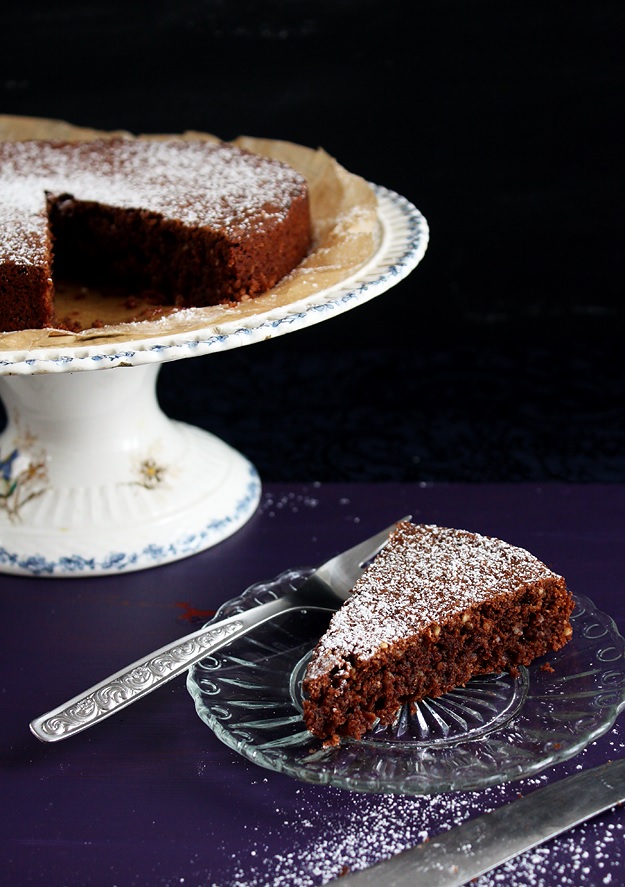 2. Chocolaty & Nutty Torta Caprese
This is it! This torta caprese is probably the dessert that I make most often. For birthdays, for anniversaries, for BBQ's, or for festive occasions like a wedding or a Christmas party. Seriously. People know me for bringing this chocolate cake. Oh, and it's a gluten-free chocolate cake. >> go to recipe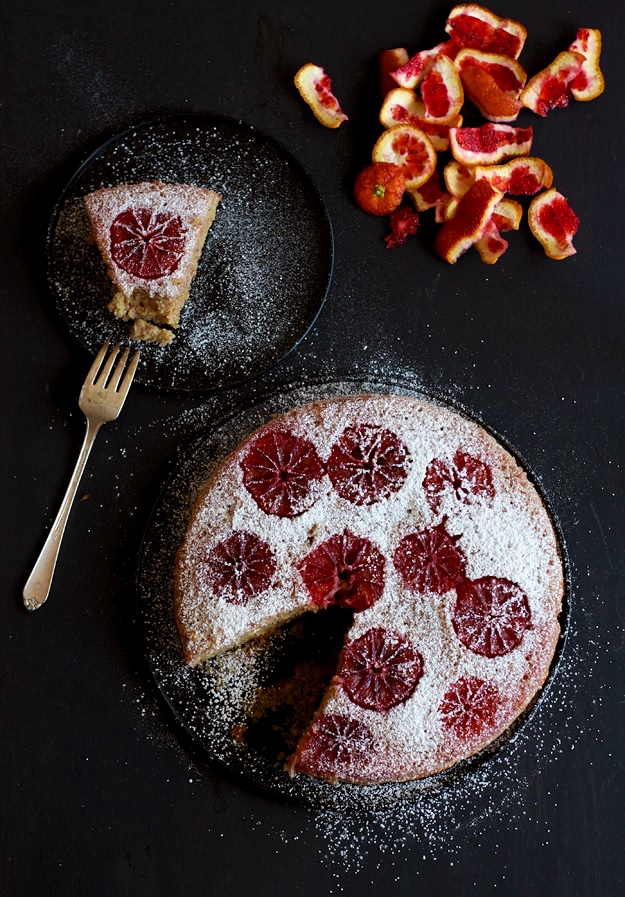 3. Almond and Blood Orange Cake
If I don't feel chocolaty and therefore don't want to make one of the two desserts above, this is my go-to recipe. This almond cake is super moist and the blood orange slices and powdered sugar on top add a festive element. If I am in a hurry, I leave out the blood orange slices on top – and if I don't really have time at all, I simply prepare it with store-bought orange juice (pick a brand without added sugar). >> go to recipe
I hope you'll give one of these recipes a try. Enjoy!
My Favorite Last-Minute Holiday Desserts
was last modified:
July 16th, 2018
by