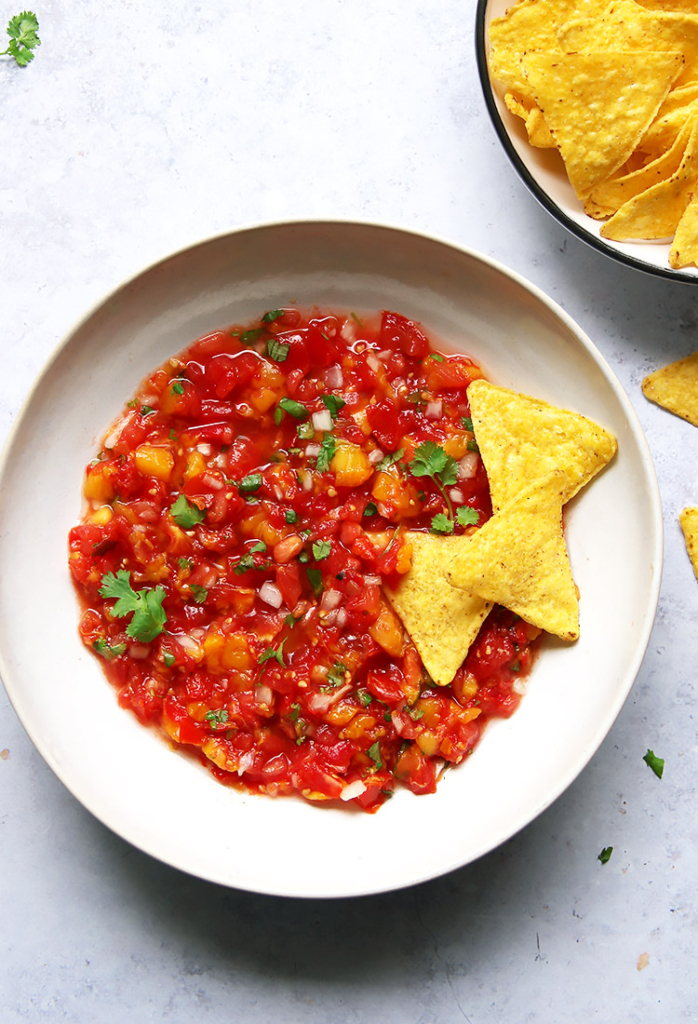 My favorite homemade fermented salsa – ready in 2 days. For this salsa, you don't need any fermentation skills, nor special equipment or any starter culture. Just veggies and salt, that's it.


It is super easy to make! This fruity salsa with tomatoes pairs well with just about anything – think cheese boards, tortilla chips or for BBQ.
Ever since I have developed a fermented salsa recipe for my cookbook 'Die Welt im Einmachglas' ('the world in a jar'), I have been obsessed with fermented salsas.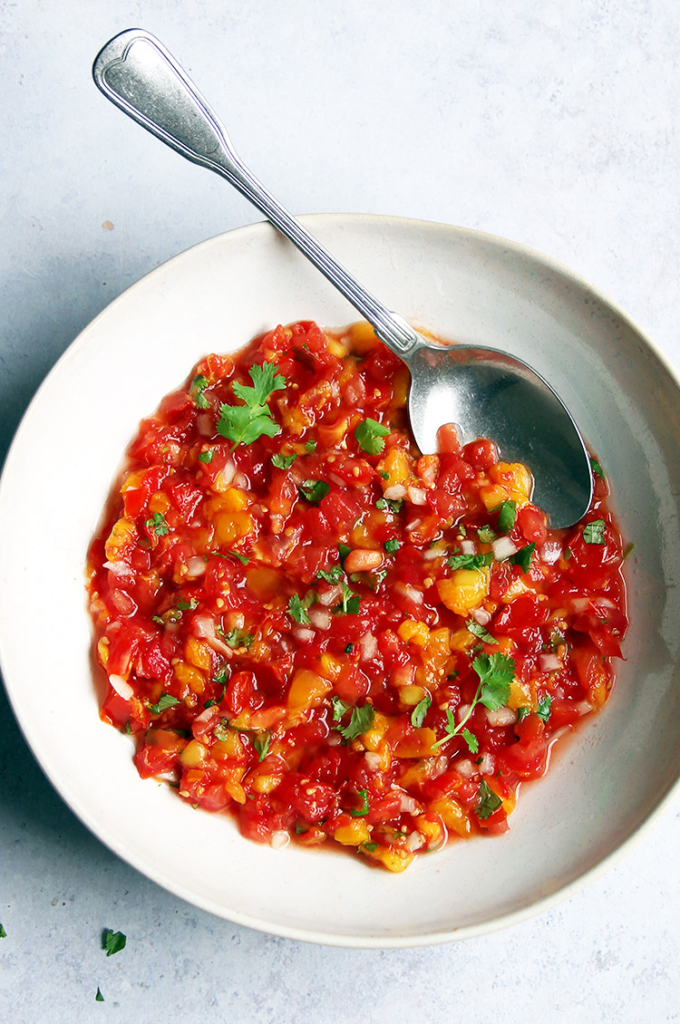 Easy fermenting recipe for beginners
If you have never fermented anything in your life before, start right here. This recipe is so easy, everyone can make it.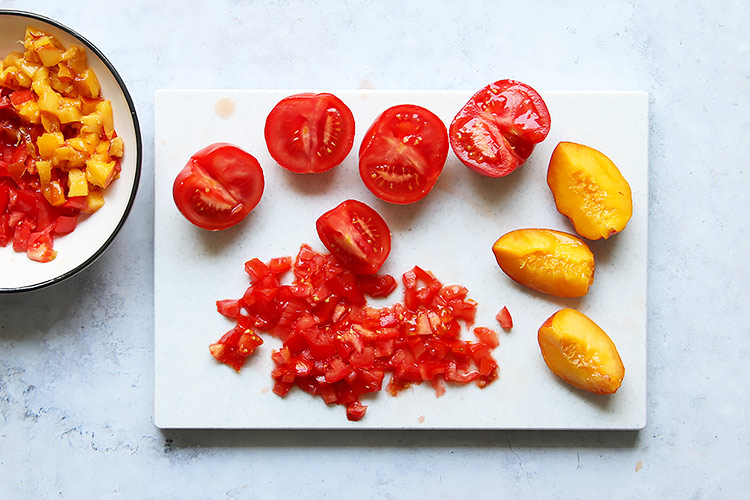 You have to chop some veggies – I used tomatoes, peaches and a small amount of onion here.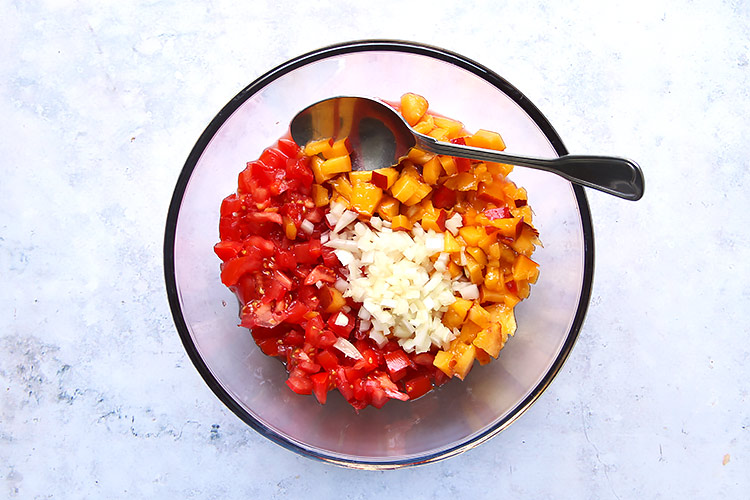 Mix the chopped veggies with salt. Toss to thoroughly combine. Taste the salsa and add a pinch more salt if it tastes bland.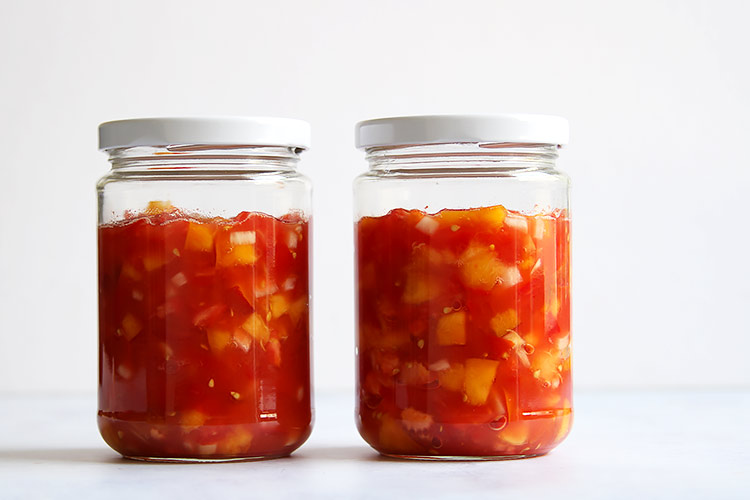 Divide the mixture including the juices between air-tight glass jars, leaving an inch of head space. I usually use two empty jam jars with screw tops. Mason jars with fermentation lids or wire-bale clamp jars work well too. You can use one large jar or several smaller ones.
Press the salsa down with a spoon in the jar. The veggies will probably not be fully submerged in the juice, no worries. Since this salsa is only fermented for a few days, it is ok.
Tightly seal the jars and place on the counter in your kitchen (away from direct sunlight). Place a plate below the jars since they could overflow during fermentation.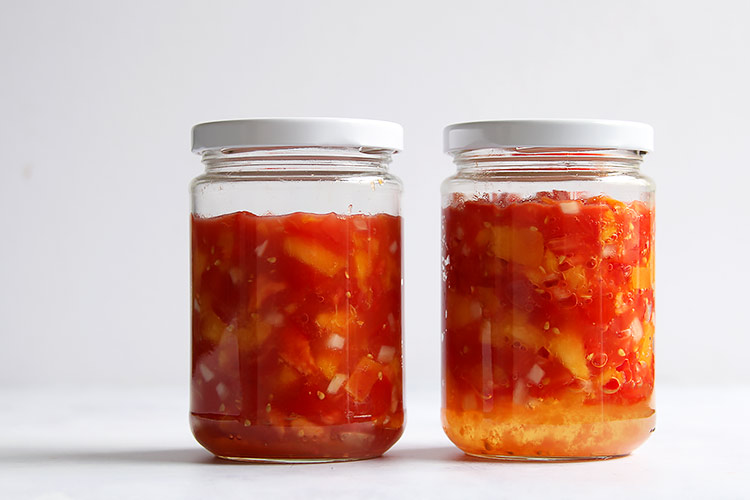 Ferment the salsa at room temperature for 2 days. Stir once daily (every 24 hours). During this time, the salsa will ferment due to the natural presence of lactic acid bacteria – the good bacteria also known as probiotics.
After a day or two, bubbles are sometimes visible in the salsa. When you open the jar, you may hear a 'pop' or hissing noise. The vegetables may be separating from the liquid, which is normal.
All of these signs mean that your salsa is active and fermenting, as it is supposed to. Stir it, and try it. If you like the flavor, it is ready. If it's not tangy enough for you, leave it another half day or day or even two days to ferment (see notes in the print-recipe below).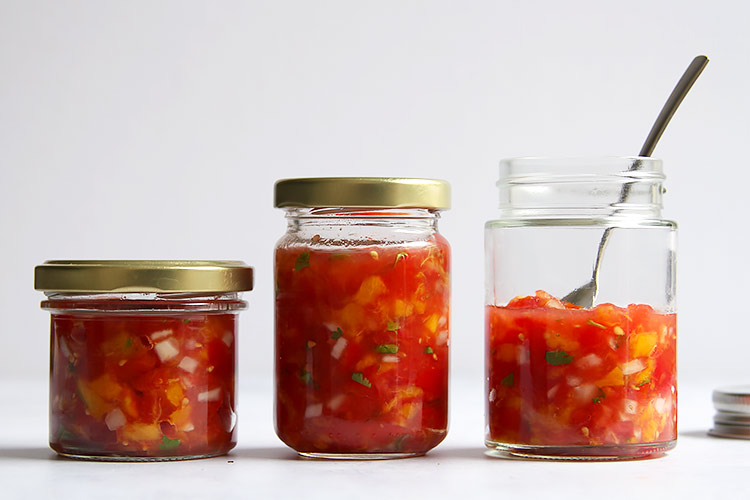 Store in the refrigerator. The fermentation process slows down in the fridge, but the flavor will continue to develop and the salsa will continue to get tangier.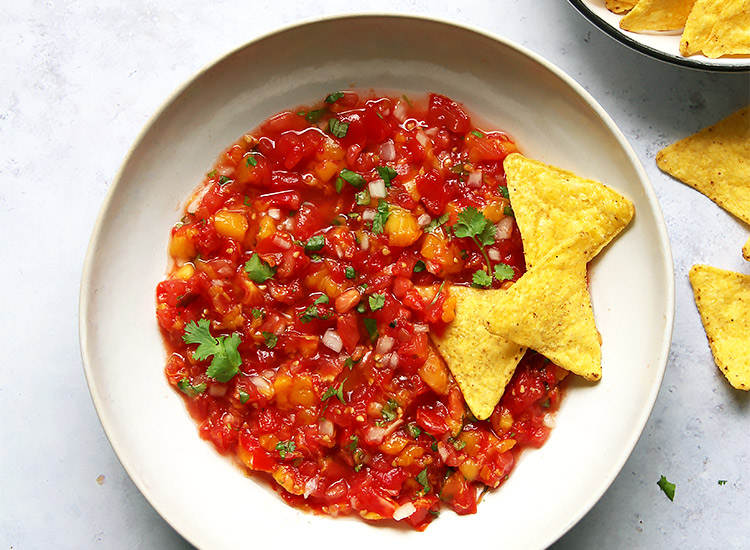 Fermented Tomato Peach Salsa (beginner-friendly)
was last modified:
September 2nd, 2020
by