This iced tea is made of 4 different fresh herbs, and without any sweetener. It is cool and refreshing and just perfect for a hot summer day.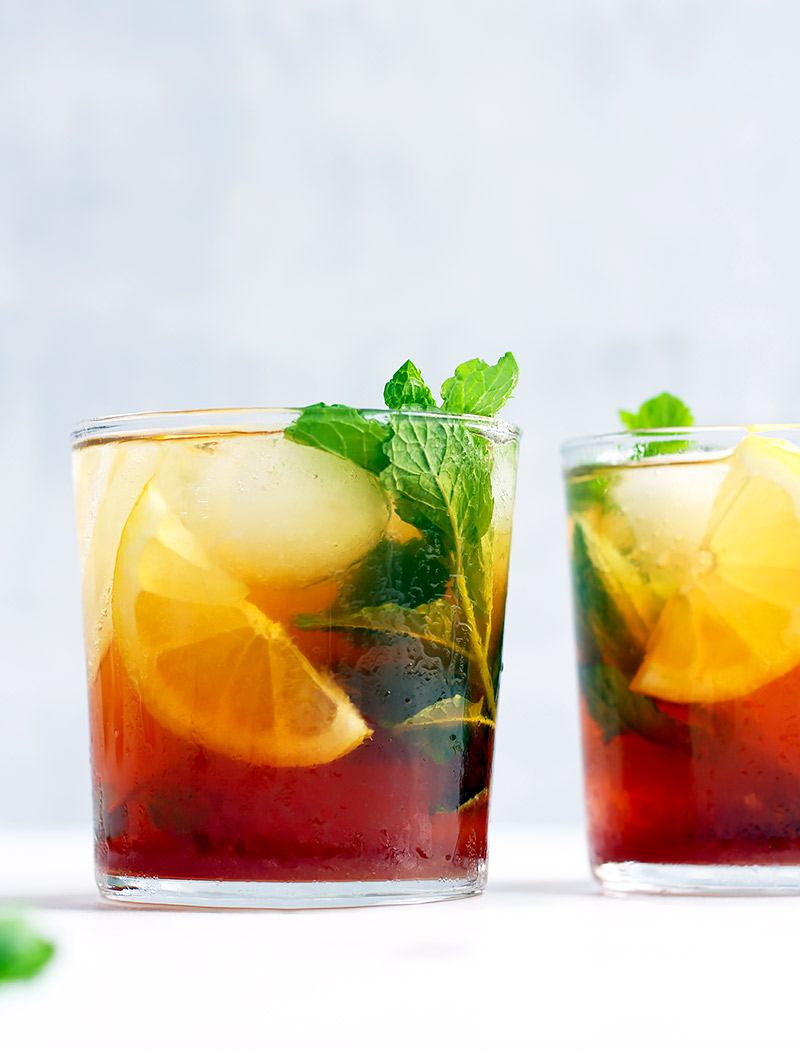 Iced tea without sugar
This homemade iced tea doesn't contain any sugar or honey. This way it is a tooth-friendly beverage that is perfect for sipping all day long. Also, the slightly tart taste makes it an awesome drink for hot weather.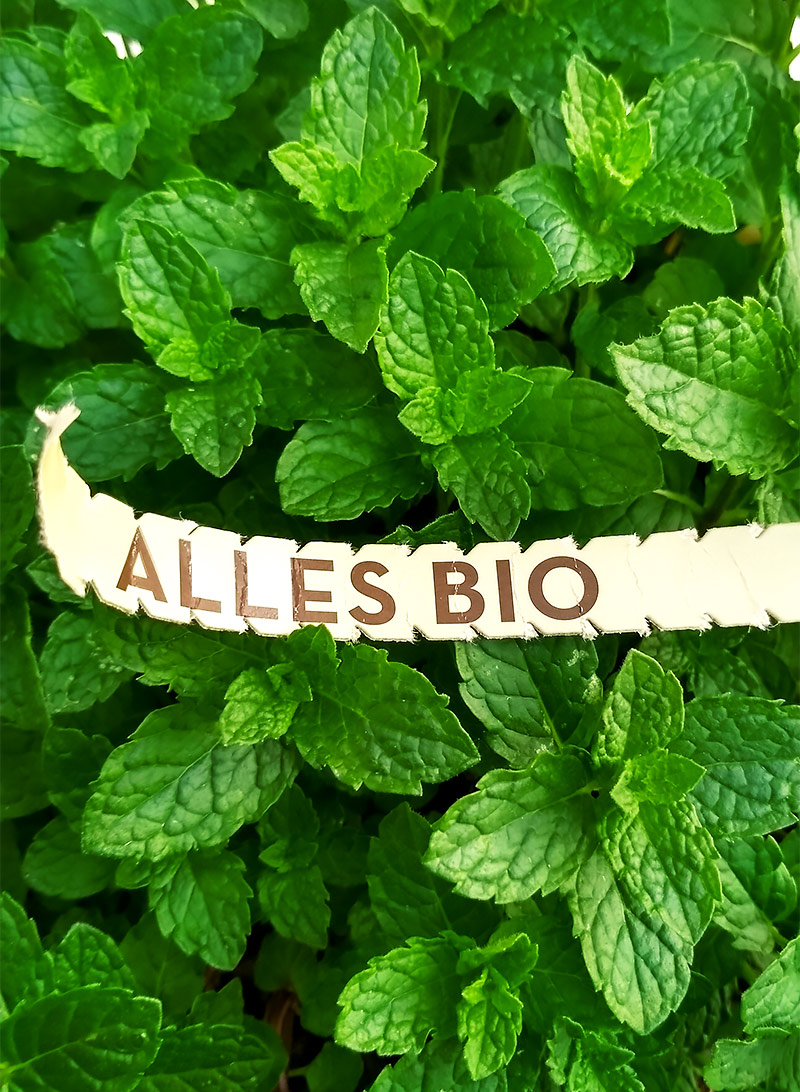 Fresh herbs for iced tea
I love to use fresh herbs from the garden or organic herb pots from the (super)market. The mint and lemon balm make this ice tea super refreshing while the sage gives it some depths.
The chamomile flowers balance those flavors with slightly sweet notes, but if you can't get your hands on them just leave them out.
You prefer a fruitier healthy beverage? How about this Healthy Strawberry Smoothie (2 ingredients!) or this 3-ingredient Strawberry Banana Smoothie.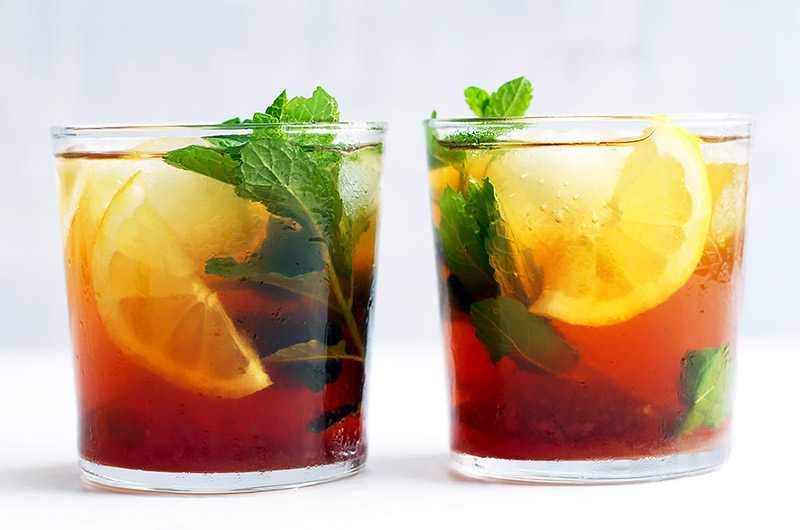 Healthy iced tea without sugar or honey or any other sweetener. I use fresh, large leaves, all herbs thoroughly rinsed. If not from your own garden, only use organic herbs.
Recipe: Ursula | lilvienna.com
Ingredients
4 cups (1 liter) water
10 lemon balm leaves
8 sage leaves
8 mint leaves
8 chamomile flowers (fresh or dry, omit if not available)
Optional: honey or light brown sugar for sweetening
For serving: Ice cubes, organic lemon slices, additional herbs (mint)
Instructions
Bring 4 cups of water to a boil. An electric tea kettle comes in handy.
Pour boiling water over the fresh herbs. Cover the pot/teapot and set aside with a lid. Let it steep for 10-15 minutes until the tea is golden in color. Strain the tea into a pitcher.
Add honey or sugar, if desired, and stir until dissolved. Note: I never add any sweetener for an extra refreshing and tooth-friendly beverage. Let the tea cool.
Serve with ice, some additional herbs or a slice of lemon.
The tea will darken over time. A few hours later it will have an amber color. Store in the refrigerator. Enjoy!
https://www.lilvienna.com/healthy-iced-tea/
Healthy Iced Tea – sugar free
was last modified:
September 21st, 2021
by