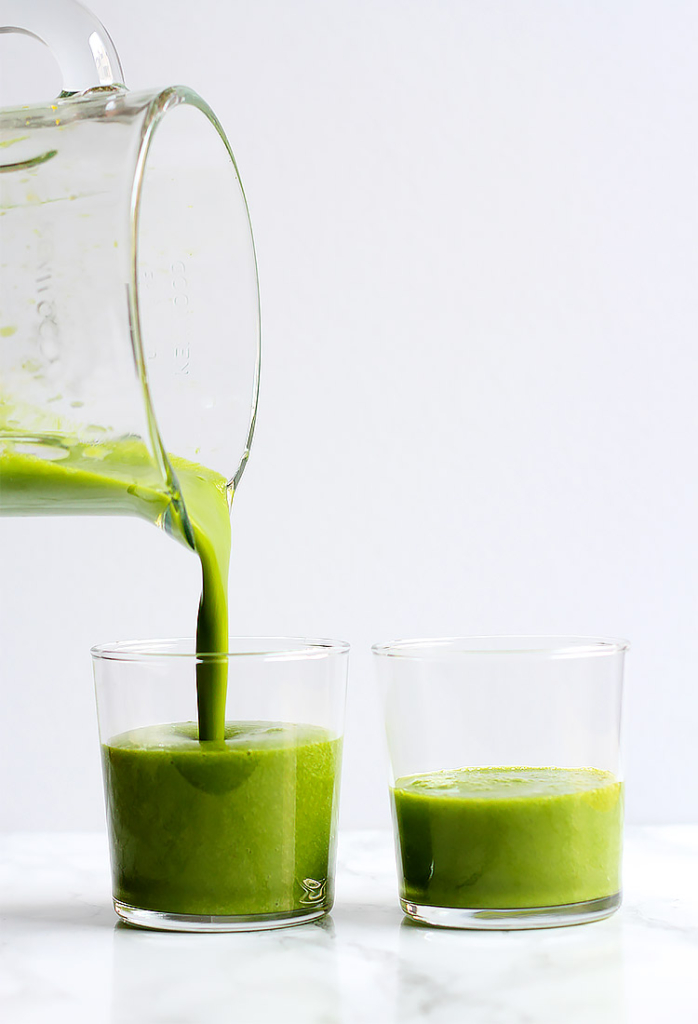 3 ingredients only! This simple green smoothie for beginners is healthy, sweet, vibrant green, and super delicious.
This smoothie is bright green in color, using natural ingredients only. Adding fresh baby spinach makes this smoothie super vibrant without making it taste 'green'.
It tastes sweet, due to the added fruits – no additional sweetener needed. That's why it is also perfect for green smoothie beginners.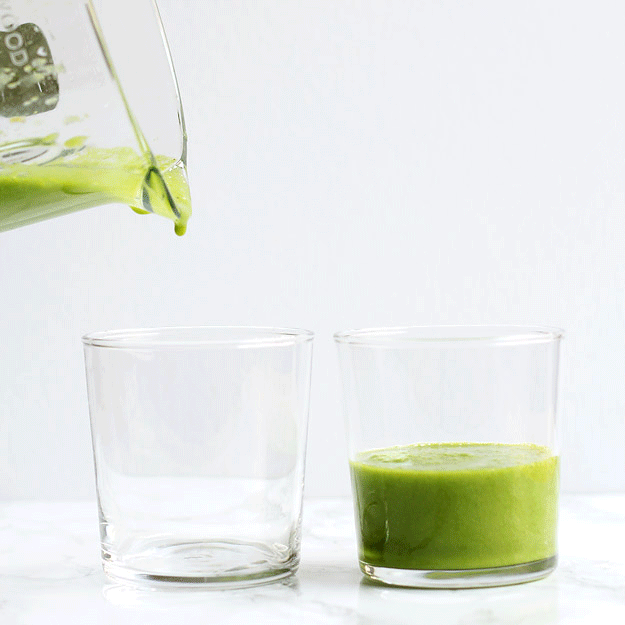 This spinach smoothie is my go-to smoothie for years now. For different kind of smoothies see my green smoothie bowl with kale and kiwi, my strawberry-banana smoothie, healthy strawberry smoothie, insanely purple smoothie (with blueberries), mango-pineapple smoothie bowl, cacao banana smoothie bowl.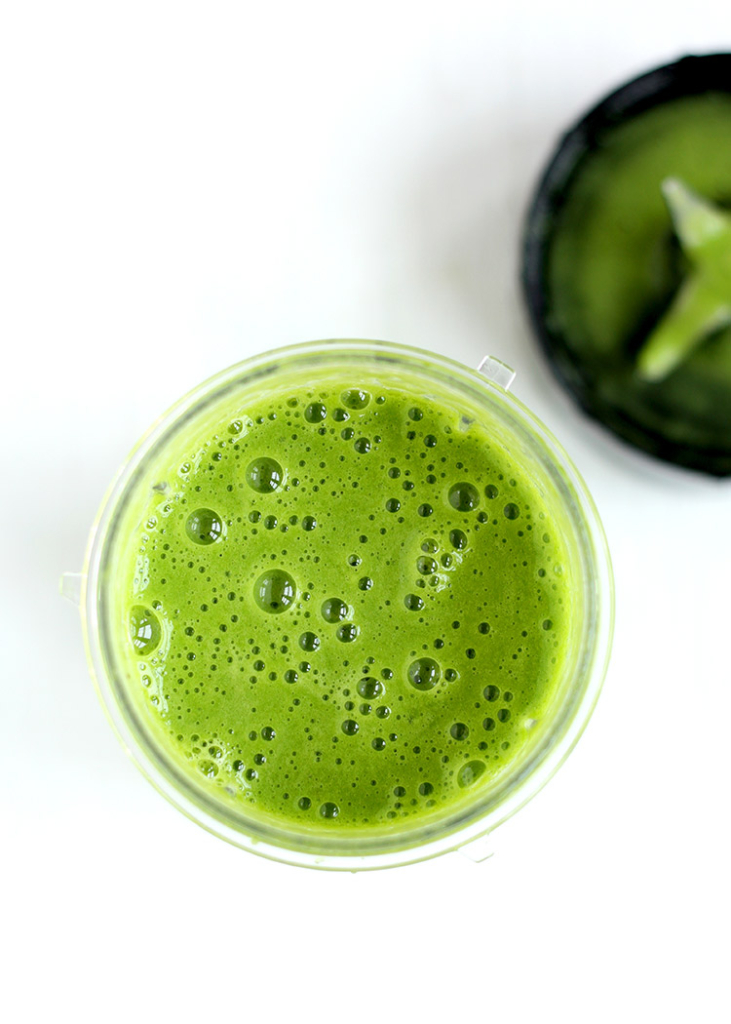 Enjoy!

Only 3 ingredients! Recipe for a vibrant green, sweet, and creamy-thick smoothie. This fuss-free green smoothie is my go-to smoothie. Some frozen pineapple or mango chunks (from the freezer aisle) are a perfect add-in, by the way.
Recipe: Ursula | lilvienna.com
Ingredients
2 large oranges (a scant cup juice including pulp, 200 ml)*
2 bananas, cut into pieces and frozen (200 g)**
2 big handful fresh baby spinach, rinsed (ca. 30 g)
1/2 cup (120 ml) water
Instructions
Juice the oranges. I remove the seeds from the pulp and use the juice and pulp.
In a high-speed blender, add orange juice (plus pulp), bananas, spinach, and water. Blend all ingredients until smooth. Adding ½ cup water results in a thick and creamy smoothie. Add more water if you prefer.
Divide between two glasses and enjoy!
Notes
* Oranges: If oranges are not in season or if you don't have them on hand, you can substitute them with a scant cup (200 ml) of orange juice. Of course, fresh oranges taste better and are healthier but I sometimes use store-bought orange juice, especially when I'm in a hurry.

** Bananas: To freeze bananas, peel them, cut them in 0.5 to 1-inch pieces and freeze them for at least 4 hours, even better over-night. I always use the freezer bag multiple times for this purpose.
https://www.lilvienna.com/easy-green-spinach-smoothie/
Easy Green Spinach Smoothie
was last modified:
February 6th, 2021
by