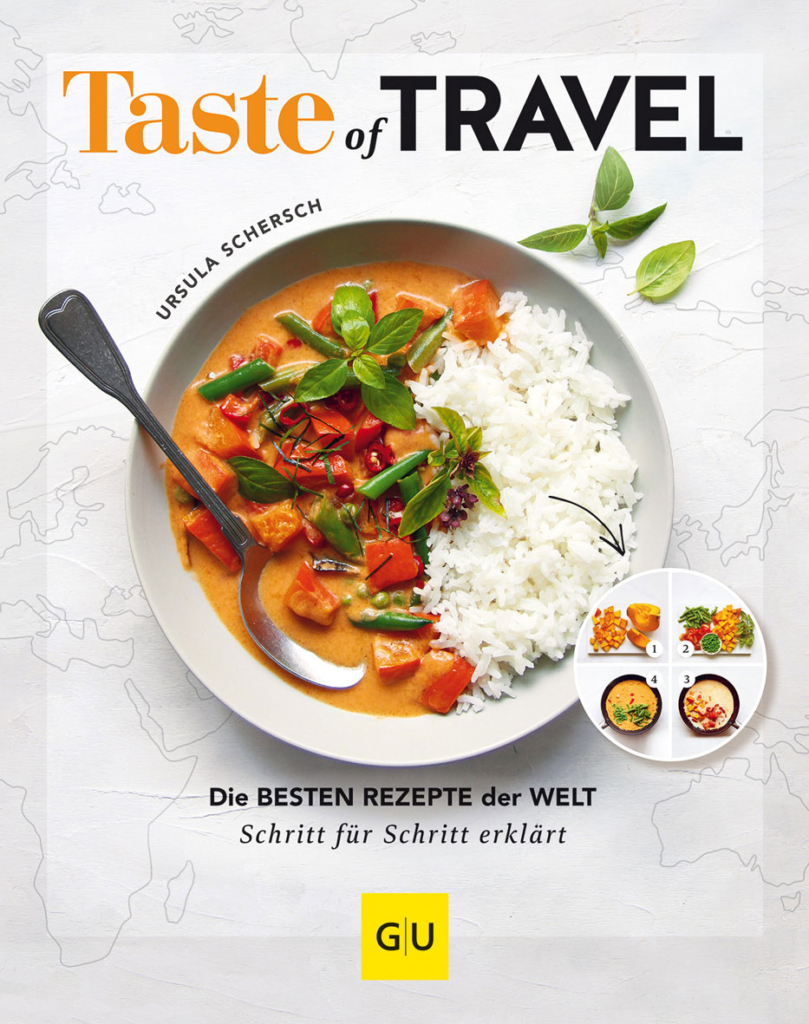 Dear lovely lilvienna readers: Just a quick note that my second cookbook 'Taste of Travel' is available now.
Taste of Travel is the name of my other foodblog, written in German. So if you do speak a little German, manage to read it, or are eager to learn some kitchen vocabulary, feel free to get a copy :-). So far, it's only available in Europe and it's not yet stocked on amazon.com.
The cookbook contains roughly 100 recipes from 31 countries, each one comes with a large picture. Most of the recipes even have step photos to make them easy to follow. In total, there are 500 (!) photos in the book.
The book contains around-the-world comfort food that will leave you feel good and happy. It features creamy curries, soothing soups, filling salads, delicious breakfasts like the best ever Belgian waffles or crunchy big cluster granola, lots of baked goods including fluffy yeast-based pastries, desserts, cakes and cookies.
For a sneak peek with sample pages and table of contents, check out my blog post here. if you consider buying it, I hope that you'll love it as much as I do.
Ursula
PS: Stay tuned – tomorrow I will publish a recipe for my favorite red curry from the book. It's the one from the book cover :)
My cookbook is out!
was last modified:
October 9th, 2022
by